Khan Bhaini ft Fateh - Proud To Be Desi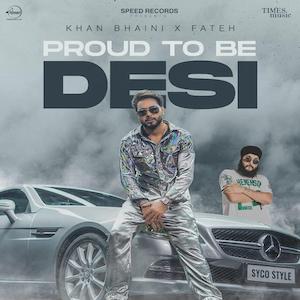 From recent hit releases, "Naagmani", "2 Cheene" & "Nakhro", Khan Bhaini is back alongside Fateh on his next single release "Proud To Be Desi" featuring Sarah Khatri as the female lead, Out Now Worldwide. Presented by Speed Records.
The music is composed by SYCOSTYLE, lyrics penned by Khan Bhaini and filmed by B2GETHERPROS.
You can follow me at Follow @inerdbrat