Shipra Goyal ft. Parmish Verma - Haye Tauba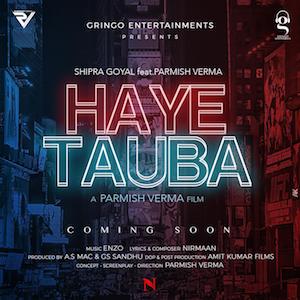 From recent releases, "Ik Din", "Nakhro" & "Patola", Shipra Goyal will not stop to WOW! her fans and is back with her brand new single "Haye Tauba" featuring Parmish Verma, Out Now worldwide. Presented by Gringo Entertainments.
The music is produced by Enzo, written & composed by Nirmaan, and video shot by Parmish Verma.
You can follow me at Follow @inerdbrat