Master Rakesh - Real Zindagi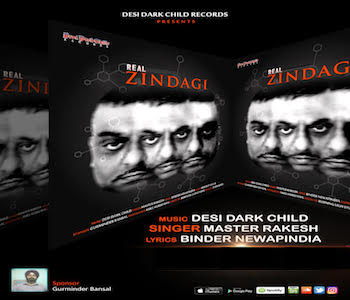 DESI DARK CHILD Records releases the single titled "REAL ZINDAGI" featuring Master Rakesh and top known lyricists Binder Newapindia.
If music is seen as a feeling and expression, then, this song certainly is one of those songs that many will identify with. The whole purpose of this song is to highlight the deep depression some go through after a relationship breakdown and its to show that if you don't get help then this could be the path you may travel down unwittingly.
You can follow me at Follow @rupinder_rainer