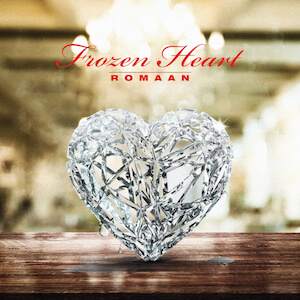 Straight outta Manchester, 19-year-old Romaan is ready to show what he's made of with the release of his slick debut track 'Frozen Heart'.
Romaan hasn't just entered the music arena, he's been writing since the age of 13, moving on to develop his passion for rap a few years later. Meeting his current producers, Dale and Akib allowed him to refine his style and direction. Frozen Heart is the end result of that journey but the first step into what promises to be a dazzling future.
Romaan's family descend from Pakistan. As a young Asian growing up in the UK, he was surrounded by an eclectic range of music from Bollywood and Bhangra to pop and RnB; but music motivation came from a sibling!
"My older brother and his best friend were a hip-hop duo and I guess that was a real inspiration for me, that's where I began. There were others that I drew from like Drake, PartyNextDoor, Ramriddlz, WizKid and others. I've been like a sponge and I've experimented and had fun along the way creating a mixture of dancehall, reggaeton and afrobeat styles within my music, as well as forms of hip hop and trap".
Romaan has talent on tap. He's very versatile which is an invaluable strength for music artists. In an industry hungry for new talent and surrounded by many unpolished gems, we may have just found a diamond...
Frozen Heart is OUT NOW via iTunes, Amazon and other digital outlets and available to stream.
You can follow me at Follow @rupinder_rainer