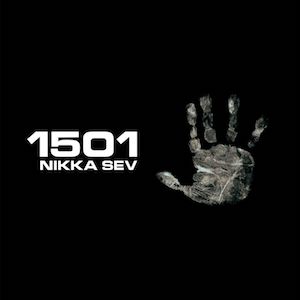 Music produced, composed, arranged, programmed & performed by Nikka Sev, the album 1501 out now!
Finally, after 2 months of back to back releases, leading up to this very moment, Derby based Music Producer, Nikka Sev, is all set to release his sophomore album, '1501'. Featuring an extremely strong vocalist line up, Nikka has created a body of work that is a pure reflection of his musical tastes and passion. This album has been compiled under his terms, with no external pressures other than those set by himself to only capture the best of the best.
Musically, the album touches on a variety of different genres within Panjabi music, be it Panjabi Folk, UK Bhangra and even Sikh Devotional (Dharmik), all of which has been interlaced with Nikka's now signature style of creating authentic music. For a relatively unknown producer on the scene, but by no means a newcomer, it's safe to say that Nikka has shown, on countless occasions, that the music he composes and produces is of a very high standard.
The vocalist line up is nothing short of spectacular. With vocals being provided by the living Panjabi Folk legend, Surinder Shinda, Ashok Gill, Pargat & Jagdev Khan, to name a few, the album also sees the return of none other than Dippa Dosanjh from Sat-Rang himself, on the track, 'Samaneh Wali'. Getting Dippa to feature on a track is not an easy task, to say the least, so the significance of this rare occasion is extremely high. The track bleeds the original Sat-Rang vibe, and will no doubt take fans on a trip down memory lane.
You can follow me at Follow @rupinder_rainer