'Nachle' by Dixi. (Music by Shayal)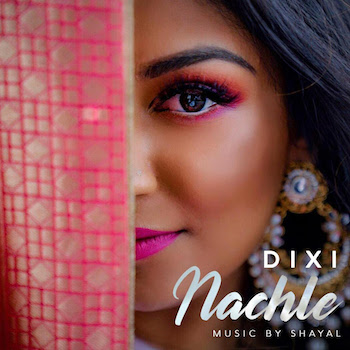 New Yorker Dixi returns with a banger of a track called 'Nachle'. The upbeat tune, produced by the legendary Shayal is the latest edition to Dixi's evergrowing repertoire of dancefloor shakers.
Shayal expertly fuses an African sample with Bollywood and adds a sprinkling of his signature urban vibe to creates something different, unique and ready for the global club scene.
The American beauty recently created a storm with her Raxstar collaboration 'Need Nobody' which resulted in great interest from music labels as far afield as India.
Coinciding with the release of 'Nachle' - dance troupes across the globe are gearing up to take on the #NacheChallenge which will see groups choreographing their own unique routines to the Nachle track and posting them online.
Dixi is excited about the concept:
Having previously opened for Bollywood playback singer, Shreya Ghoshal in the USA, Dixi has been asked to support the forthcoming Richa Sharma concert too!
Dixi continues to amaze all who discover her. She's not only a singer, songwriter and musician but she's also a doctor! Working with children, fully qualified paediatrician 'Dr Dixi' also has a heart of gold.
Dixi explains: "As a pediatric doctor, I plan to do medical work in areas of need globally via locums. I plan to perform or tour in areas that I work in and give back to the community via charities and fundraiser concerts for children with medical conditions."
She adds: "I want to intertwine both careers and give back to humankind in some way. I also want to share my story and serve as a role model or voice for younger females aspiring to achieve their careers and dreams."
There is no end to her talent. Dixi sings in Hindi, English, Punjabi, Gujarati and Spanish and is also a trained dancer, pianist and tennis player!
You can follow me at Follow @rupinder_rainer