Jind Dhillon & GV - Jeanna Sheena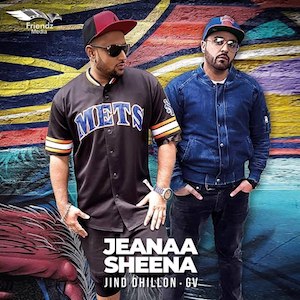 Jind Dhillon and GV have once again come together with a new release Jeanna Sheena which also features Bhangra by Christine. .
Jind and GV have been working together for years and decided that it was time to release an energetic dance number. They have collaborated with the great bhangra dancer Christine who blows you away with her phenomenal dancing skills.
The song highlights the difference between two cultures basically east meets west. You don't need to wear jeans a punjabi outfit looks far much better and compare's both cultures. A fun song that will have everyone on their feet.
You can follow me at Follow @rupinder_rainer