Roshan Prince - Datt Patt Ta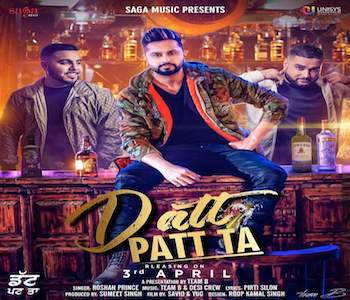 Team B, Desi Crew & Roshan Prince have teamed up together to release their single "Datt Patt Ta" - Watch the video to the track Here!
The main idea of this song was to create a dancing anthem with a twist as the songs title indicates "opening a bottle" which can be any sort of bottle. Team B's idea was a song to create a mood in parties to dance.
The story line of the video is where the guy "Roshan Prince" is asked to spend the day with his Partner, however his friends "Team B & Desi Crew" have other plans to visit a bar. This plan lands "Roshan" in a predicament to either letting his friends down or his Mrs. However, in the end with a little push from Team B he is persuaded to have a few beverages. Overall this whole concept of the video was decided to create a funny story line for the viewers to enjoy and keep the momentum of the song.
In this project there are 3 different teams involved which include Team B, Desi Crew and Roshan Prince. Team B are a duo known as "Anuj Bassi" & "Sunny Birk" from the UK who have established themselves as DJ's and now have embarked on a journey of Music Directing. They both bring a very current uplifting energy to the scene creating a bigger atmosphere with their presence.
This led the Team B duo partnering themselves up with Desi Crew on their new release. Desi Crew need no introduction but as the word gets out they are another big duo from the Punjab region of India. The duo "Satpal" and "Goldy" both are known for their Punjabi style beats for major artists in the industry. To finish off the track a singer was needed for a mixed styled beat which brought in Roshan Prince to Team B's interest.
Roshan Prince is a long standing artist in India with a breakthrough of his track "Look Lak" Roshan saw himself develop into various films and taking himself into leading acting roles around India. His distinctive voice and style of singing made him a chosen candidate for this perfect song. Lastly the song's lyrics were written by a talented writer known as Pirti Silon who has also written many tracks in the past for various big artists.
You can follow me at Follow @rupinder_rainer