Surinder Shinda - Hathiyar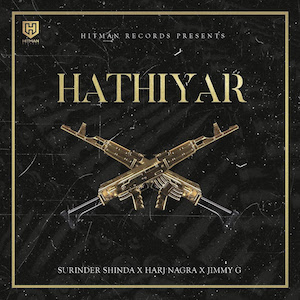 Hitman Records presents the the track Hathiyar by Surinder Shinda, featuring Rap by Jimmy G and backed by Harj Nagra's music!
Hitman Records presents HATHIYAR, with vocal power-house and living legend Surinder Shinda backed by Harj Nagra's music. The lyrics are penned by lyricist Rattu Randhawa and rap by Jimmy G.
This single is from a series of tracks from the HN studio stash that will be unleashed via newly established Hitman Records.
The single drops ahead of Harj's anticipated 'Range Wala Jatt' with Benny Dhaliwal that is set to release in the coming weeks.
You can follow me at Follow @rupinder_rainer