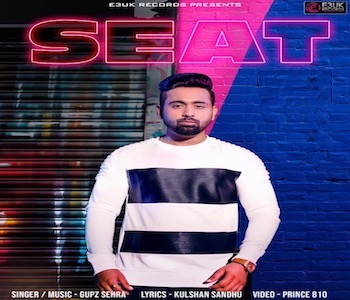 E3UK Records presents Gupz Sehra's next single titled 'Seat.'
The music has been composed by Gupz himself, lyrics penned by Kulshan Sandhu and video directed by Prince 810.
Gupz has produced many songs such as 'Sangdi,' '12 Vise,' 'Reejh Dil Di' and 'Chunni Naal Salaah.' And as a singer has released 'Label Black,' 'Bindrakhia Tribute,' 'Family Ch Fit,' ' Khabraan' and many more.
You can follow me at Follow @rupinder_rainer