Himanshi Khurana - I Like It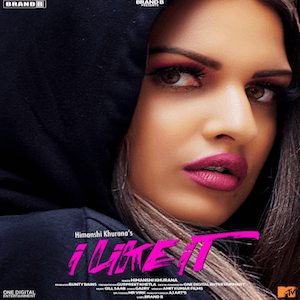 Himanshi Khurana single latest produced by music label of famous lyricist Bunty Bains called Brand B, composed by Gill Saab, written by GA2RY and video is done by Amit Kumar Films out now!
After releasing her debut track in April 2018 entitled 'High Standard', she is set to release her next single 'I Like It'. Himanshi's 'High Standard' got mixed reviews due to its similarity with song 'High End' by Diljit Dosanjh released in February 2018. Let's hope this new track gets an amazing response and she can make her name as a famous model and singer both.
You can follow me at Follow @sunpreetsingh13