Jasmine Sandlas - Whiskey Di Bottal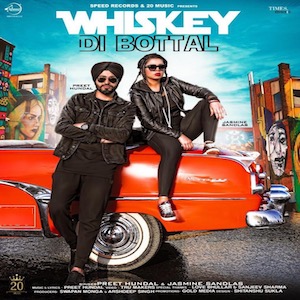 She is back! After the release of Patt Lai Geya, Jasmine Sandlas returns with a duet track 'Whiskey Di Bottal' alongside Preet Hundal.
The music and lyrics are by Preet Hundal and video directed by Tru Makers.
Previously working with Amrit Maan, Garry Sandhu, Dr Zeus and Ikka, releasing a duet is not something new for Jasmine. However what you may have not noticed is each of her duet tracks have all been very different as well as a success.
You can follow me at Follow @rupinder_rainer