AJD ft. Jasmine Sandlas & DJ Snake - 2 2 SIP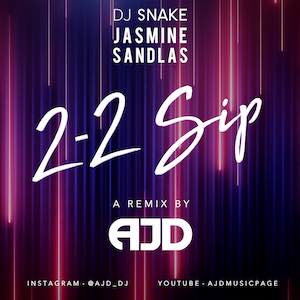 AJD latest mix '2 2 Sip' entwines a blend of DJ Snake's highly acclaimed 'Magenta Riddim' along with Jasmine Sandlas' hit song 'Sip Sip'.
DIRECT DOWNLOAD LINK via the above youtube video!
Given an upbeat feel, a lot of listenership have already commented it as a 'cleaner version than the original!'
The original music producer for Sip Sip, Intense, even took to social media to comment 'Solid mix AJD' followed by 'I'm never a big fan of when people remix my stuff, but it's always nice when it's done right'
The remix also features cameo's from Kaka Bhaniwala and UK Based Grime act Lotto Boyz.
Instagram : AJD_DJ
Twitter : AJD
Facebook : AJD
Snapchat : AJD_DJ
You can follow me at Follow @rupinder_rainer