Mukhtar Sahota, Manleen Rekhi - Khaab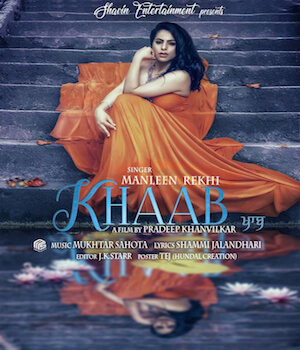 Mukhtar Sahota showcases debutant singer, 'Manleen Rekhi' in their single 'KHAAB'
Song :- Khaab - Teaser
Singer :- Manleen Rekhi
Male Lead :- Preetwinder Singh Sandhu
Lyrics :- Shammi Jalandhari
Music :- Mukhtar Sahota
Vocal composition - Mukhtar Sahota
KHAAB' is Mukhtar Sahota's latest single introducing female singer, 'Manleen Rekhi' from Chandigarh, Punjab and is presented by 'Shavin Entertainment'. After introducing many debutant singers over the last couple of years, Mukhtar now showcases Manleen Rekhi to the Asian music scene. Manleen has been having vocal training over the past few years and has been working with Mukhtar over the last year where he has guided her through various aspects of vocal performance for their single 'Khaab'.
The Music, Vocal Composition, mix and master for 'Khaab' is by Mukhtar Sahota who again teams up with the great lyricist Shammi Jalandhari for the lyrics. The video has been directed by Pradeep Khanvilkar, edited by J.K.Starr and filmed in India. The UK PR & Marketing is by Internalmusic.
'Khaab' is a romantic ballad with a soulful melody that blends together Indian and western instruments for a heart touching musical arrangement. The single will be available worldwide on all digital platforms.
You can follow me at Follow @rupinder_rainer