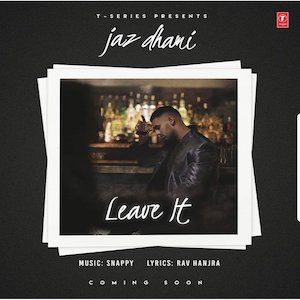 Fresh off his brand new album Pieces of Me which featured 8 tracks including So Simple, Aitvaar, and Oye Hoye Oye Hoye; Jaz Dhami has announced that the track 'Leave It' will be releasing soon featuring music from Snappy and lyrics from Nav Hanjra.
Jaz has been very busy as of late with not only the release of his brand new album but also touring throughout the USA in September and October, as well as performing at the AK TV Live event which took place on September 30th in Surrey BC, Canada opening up for the Punjabi Comedian AK AKA Amazing who took Youtube over by storm in the Desi community the past few years.
Aitvaar seems to be the biggest track from the 'Pieces Of Me' album as it is a dance number which has everyone moving their feet. Not only did Jaz release 'Pieces Of Me' in that time he also released the track 'Cyclone' alongside Upside Down which was another great track to add to his library.
Jaz Dhami has had a solid few months with some BIG vibes and I'm sure there's plenty more coming from him in the near future!