Jaz Dhami, Ikka - Yaad (Video)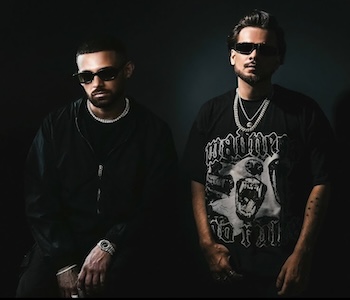 Out now is the Video titled Yaad by Jaz Dhami and Ikka. Music is by Mxrci and the lyrics are penned by Karan Thabal from the EP In My Flow.
2023 has been quiet for Jaz Dhami in terms of musical releases. With only Nobody Compares releasing this year, Jaz has been busy trying to find a balance with work and family with his brother DJ Harvey's Brain cancer diagnosis taking priority over everything.
In 2023 Jaz has found solace being in the studio creating music that serves his soul, most of which you will hear on an album in 2024. However before that today he releases an EP of a body of work that he'd been creating since 2022, where he found himself catching a flow with melodies he'd explored many years ago in the Panjabi RnB space.
There's a video for each song, the first of which drops today, for the song Yaad. This is a moody flow of broken ties going up in smoke. The minimalist style weaves Punjabi melodies effortlessly with the vibey beats of Mxrci. Featuring one of the leading and most distinctive rappers to hail from India, Ikka, who puts his trademark stamp of flow and substance into the record.
You can follow Us at Follow @Simply_Bhangra