Pari Pandher ft Armaan Dhillon - Countless (Video)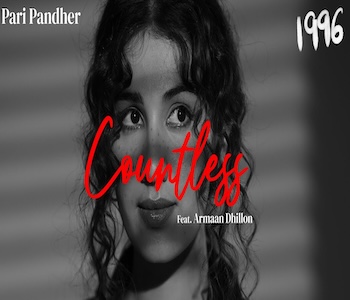 Out now from the album titled 1996 by Pari Pandher is the video to Countless ft Armaan Dhillon. Lyrics are by Bunty Bains and the Music is by Starboy X via Speed Records!
Pari Pandher's debut album '1996' carries you on a drive of mesmerising music with emotionally charged vocals and lyrics. The enchanting collection of 7 songs is sure to make the listeners groove on the beats that would resonate their inner musical soul.
3) Countless
Singer - Pari Pandher & Armaan Dhillon
Lyrics - Bunty Bains
Music - Starboy X
You can follow Us at Follow @Simply_Bhangra