Khushi Kaur, Kay V Singh - Befikre (Video)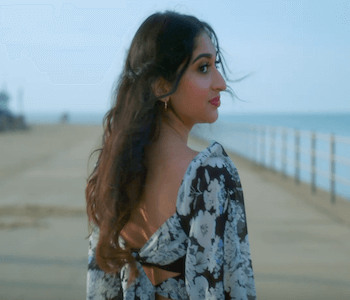 The Hilltop Studios present Khushi Kaur and Kay V Singh with Befikre, music produced by duo Juss Musik.
Khushi has quickly gained popularity and success since the release of her two official cover songs.
Khushi, 18 has been singing since she was 11. She started doing kirtan in the Gurudwara from the age of 11 and developed a passion for music.
She went on to taking singing lessons by a professional teacher to develop her passion. Her first stage performance was at a Lohri event to help raise money for vulnerable girls in India and In 2018 she was awarded "Best Newcomer" at the UK Bhangra Awards.
Khushi stepped foot in the music industry in December 2021 with a Bollywood cover (Nainowale Ne), followed by a cover of Boohe Diyan Kundiyan (originally sang by Miss Pooja released 11 years ago).
Khushi's first official release Befikre sees her teaming up with singer/songwriter Kay V Singh from US, who is famous for his collaboration with Mickey Singh on "Bullet" and more recently with G. Sidhu on "Heat". Befikre (which directly translates to "be without worries") is a romantic happy upbeat song in which Khushi and Kay V Singh are singing about happy moments between a couple and the love in a relationship. The music is produced by Juss Musik, who have worked with Khushi and Kay V Singh individually in the past on Boohe Diyan Kundiyan (Khushi) and Bamb (Kay V Singh).
She is now set to release original content over the course of the year, with the first one being Befikre!
You can follow Us at Follow @Simply_Bhangra