Raja Samra - Jhanjhar (Video)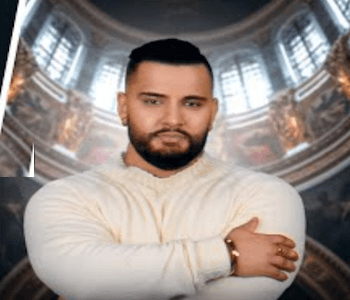 Second track by Raja Samra titled 'Jhanjhar' featuring Music by Inda Bains coming off his upcoming album out soon!
Born and raised in England Raja had an interest in music from a young age and started taking music lessons from Meena Kumari in 2008.
His passion for music led him to first opening an online music store on eBay (Folkin Brum Records) which specialises in buying and selling Punjabi Folk and Bhangra records from the 70s & 80s. Raja is a major fan of this era himself and also loves to collect vinyls.
His commitment to studying led him to qualify as a pharmacist, completing his education at the University of Wolverhampton & De Montfort University.
Raja has strong values of keeping his culture alive by being able to read and write Punjabi fluently.
You can follow me at Follow SimplyBhangra.com