DJ Raajh ft. Ashok Gill - Bellathi (Video)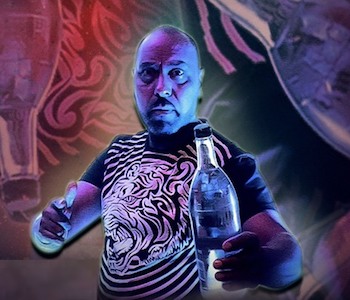 Raw Echoes Entertainment are very proud to announce their very first release of the single titled Bellathi featuring the powerful voice of Ashok Gill.
Music is produced by Dj Raajh a Multi Award-winning DJ established since 1987. Hence now a fulltime professional DJ who is set on releasing new music and also continuing to perform for weddings & festivals worldwide.
Dj Raajh has many Accolades and won Awards for his performance style and mixing since the 80's when Dj-ing had started to get big industry. The lyrics are written by PARMINDER SIDHU. Parminder has a contemporary style to his lyrics that many artists are have now started to notice his style of writing taking lyrics from him for their own production.
Finally, Raw Echoes Entertainment Dj Raajh would like to thank the live dj team and we thank our clients and your loyalty and our fans globally because without you lovely people we wouldn't be here. I would like to thank Selfhood Music for media promotion & Burning Light Studio's for the video & cover designs and all radio's (dj's) and bhangra websites.
You can follow me at Follow @rupinder_rainer