Khushi & Juss Musik - Boohe Diyan Kundiyan (Video)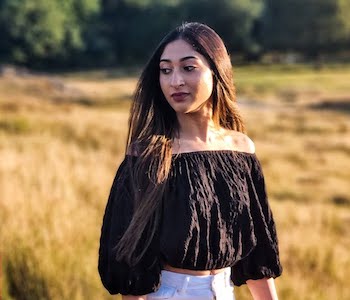 The Hilltop Studios present Khushi Kaur with her new cover song titled Boohe Diyan Kundiyan.
Singer: Khushi
Music: Juss Musik
Label: The Hilltop Studios
Khushi age 17 has been singing since she was 11. She started doing kirtan in the Gurudwara from the age of 11 and developed a passion for music.
She then went on to taking singing lessons by a professional teacher to develop her passion.
Her first stage performance was at a Lohri event to help raise money for vulnerable girls in India
In 2018 she was awarded "Best Newcomer" at the UK Bhangra Awards.
Khushi stepped foot in the music industry in December 2021 with a Bollywood cover (Nainowale Ne) and is currently working on original content to be released this year.
Boohe Diyan Kundiyan originally sang by Miss Pooja released 11 years ago.
"Having already worked with Miss Pooja's vocals on DJ Vajda, Juss Musik had a preconceived idea and vision in which they imagined this song in my voice, and effectively bought this idea to life. The composition itself spans over a wide range of notes, thus making it another melodious cover to sing in addition to my previous cover Nainowale Ne. I have also started working on original content, which will follow after the release of Boohe Diyan Kundiyan. "
Khushi Kaur currently studying is signed to UK based record company The Hilltop Studios.
You can follow me at Follow SimplyBhangra.com