Jaz Dhami - Gal Sun (Video)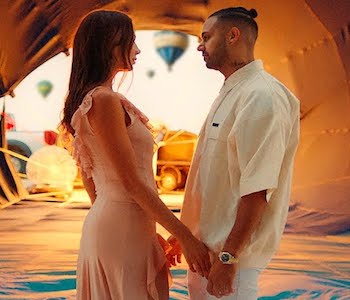 Out now is the latest track titled Gal Sun by Jaz Dhami!
Hot off the success of his last single 'Bas' with Karan Aujla and Yeah Proof, Jaz Dhami drops a feel good vibe produced by one of Punjabs favourite producers, The Kidd.
The upbeat music, romantic lyrics and catchy melody make you want to hit that repeat button. Written by Ilam specifically with Jaz Dhami in mind, Jaz said it was an instant yes from him, "some songs just give you that feeling straightaway where you don't even have to think about it, Gal Sun did that for me. Ilam and The Kidd made me banger!"
A music video is just a music video, right? Wrong.
We all know Jaz Dhami has a reputation for delivering masterpieces when it comes to his music videos, and this one is up there as one of his best. Sagar Deol films have literally made a movie!
The locations (Turkey), energy and cinematography is exceptional and goes down as the best music video made by Sagar Deol and his team to date.
To top it off, Jaz Dhami will be performing Gal Sun alongside BollyCo Dance Company at the official Queens Platinum Jubilee Celebrations on the private grounds at Windsor Castle from 11-15th May (televised on ITV on Sunday 15th). Jaz Dhami will be accompanied by the Tri-service Orchestra and National Symphony Orchestra for his performance.
You can follow me at Follow SimplyBhangra.com