Subaig Singh - Hard To Get (Video)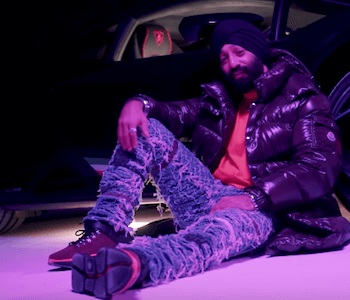 Produced by Kulbir Kandola of Mahaveer Records, Lyrics by Karan Aujla and Music by Deep Jandu ''HARD TO GET'' by Subaig Singh is big UK/Canada collaboration and is set to be an epic summer track.
UK based singer, Subaig Singh, has shown his ability to stay on top of current trends by collaborating with Karan Aujla and Deep Jandu on a project titled 'HARD TO GET'.
The trio met up and penned this track before the coronavirus pandemic restrictions.
'HARD TO GET' encapsulates Deep Jandu's characteristic sound with heavy bass line, 808 kicks and the lyrics and melody are typical of Karan's effortless flow.
This is Subaig Singh's 3rd Single release during the second lockdown and he shows no signs of letting up or slowing down. Subaig Singh commented,
"The last year has been a difficult time for the industry with shows and performances being postponed, but as an artist I needed to keep moving and do what I love and that is making music.''
As soon as Subaig Singh announced this amazing collaboration, the response from fans worldwide has been pure fireworks. For Subaig, working with both top-level artists Karan Aujla and Deep Jandu, putting the song together was a great experience and he learnt a lot from it.
Again ''Hard to Get" leans into a totally different direction compared to Subaig Singh's recent releases. The song is accompanied by a slick urban music video which was shot in London by Drop Monster and features a soulful break-up story line with featuring actress, Estelle Morain.
Gaining widespread popularity, Subaig Singh is setting his benchmark, establishing himself as an artist with a distinct voice and a look that has spearheaded his ascent in the industry.
You can follow me at Follow @rupinder_rainer