Bambi Bains - Duniya (Video)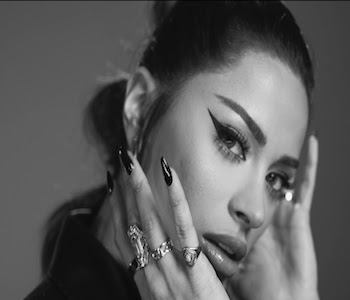 Breakthrough British Asian songstress Bambi Bains returns with a brand-new empowering single 'Duniya'
The bi-lingual track which combines a unique Urban Punjabi sound produced by British producer Shaye, uses elements of Hip-Hop and Drill to continue the trend for Bambi's newfound original sound that represents who she is as an artist.
Following the success of her 2020 power anthem 'Retro Rarri', which received Global recognition and was play listed on all major outlets, 'Duniya' continues to embody strength, confidence and empowerment for listeners across the world.
'Duniya' resonates with those who have struggled at times in their life to feel confident. It is a care-free track that seeks to inspire and uplift especially during these unprecedented times.
Speaking on the track Bambi Bains states, "The primary message in this song is about believing in yourself. I'm from a modest background and I've been told my whole life that I'm not good enough. I wanted to create a song for all the people who have experienced being put down and told they would never achieve their dreams. It doesn't matter what class you're from, anyone can change the world if they try hard enough.
I wrote this song imagining that I was talking face to face with all the people that doubted me. Being an artist can be really hard and this was my way of saying that it doesn't matter what anyone says... I am a strong, independent woman with a clear vision on my dreams and whatever happens, I will always do my best."
Duniya' releases on all digital platforms on 4th March 2021.
You can follow me at Follow @rupinder_rainer