Bups Saggu ft. Pappi Gill - Sajna De Naal (Video)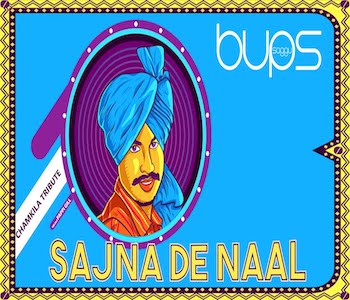 "Sajna De Naal" is the next instalment to the Bups Saggu 'Folk N Bass' series featuring the vocal of Pappi Gill and tributes the legendary Amar Singh Chamkila.
This take on Chamkila's "Dhokha Nahin Kamaida" is one of my all-time Chamkila favourites and a song I definitely wanted to include in this genre.
I hope you all enjoy Sajna De Naal as much as I enjoyed producing it. As always love to you all and let's take Punjabi music to the masses!
You can follow me at Follow @rupinder_rainer