Manni Sandhu, Akhil – Karde Haan (Video)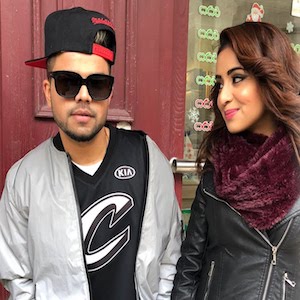 The duo that brought you 'Gani' kick start 2019 with the infectious 'Karde Haan'
Manni Sandhu continues with his on slaughter of back-to-back singles.
Hot off the press with his collaboration with Punjabi superstar Diljit Dosanjh, he returns, this time with his long-term collaborator, Akhil, in tow.
The duo first worked together on the hugely successful slow jam 'Makhaul' in 2015 and went on to solidify their place in the industry with 'Gani', which took the charts by storm in 2016!
'Karde Haan' penned by Akhil, is the duos first collaboration in two years and promises to pick up where 'Gani' left off; with that signature contagious Manni Sandhu sound entwined with Akhil's melodious vocals –a resurgence that many fans have been waiting for.
With both artists fan bases having vastly increased since their previous collaborations, the highly anticipated 'Karde Haan' is all set to cause waves in both Pollywood and the UK this winter.
You can follow me at Follow @rupinder_rainer