Jazzy B - Udhne Sapoliye (Video)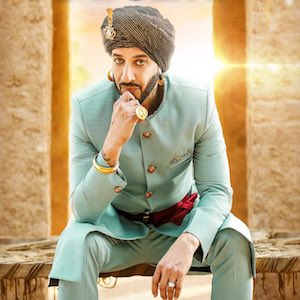 Planet Recordz presents ths video to Udhne Sapoliye by Jazzy B featuring Neha Malik. Lyrics by Satti Khokhewalia & Music by Jassi Bros. Video by Rimpy Prince.
Jaswinder Singh Bains, popularly known by his stage name Jazzy B needs no introduction. With his unique and deep voice he has gained a lot of fans around the world. He is one of the few artists who have taken Bhangra music to the global music charts.
Jazzy B entered into the music at a time when Bhangra music had not flourished much globally. He along with the legendary music director Sukshinder Shinda introduced fusion music producing debut album Ghuggian da joda". They both introduced elements of Bhangra music in western music and delivered smash hit songs including Ghuggian da Joda, Dil Aa Geya Tere Te, Londono Patola, Husna di Sarkar, Tera Roop and many more.
Honored with the title "Crown Prince of Bhangra" by music lovers, Bains is well known for his Sound, style, fashion, and entertainment. Not only is he known for his popular songs but also for his distinct looks and funky styles.
After making his debut in the music industry with his album 'Ghuggian da Joda' in 1993, he went on to make 11 more studio albums. This Crown Prince of Bhangra has had a couple of collaborations with other artists as well.
Over the past two decades, he has shot to the top of his music genre and is the most appealing Punjabi music artist globally. He, as we all know, is a big fan of Kuldeep Manak and idolizes him till date.
Now in the beginning of 2019, Jazzy B is back with another energetic bhangra track. Titled 'Uddne Sapoliye', the song is a bhangra number featuring Jazzy B along with Neha Malik. The song is a full package of entertainment and power packed performances by Jazzy B and Neha Malik.
Coming to the credits of the song, Satti Khokhewalia took care of lyrics and composition, while Jassi Bros gave music of the track. The music video direction duo Rimpy-Prince has directed the beautiful video. Label of the single is Planet Records.
You can follow me at Follow @komalSohal