Ishmeet Narula - New York (Out Soon)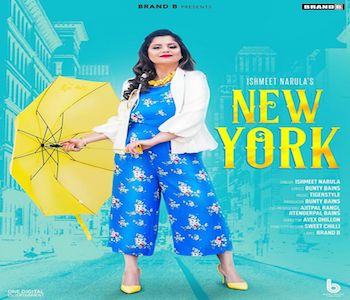 Ishmeet Narula is back once again with her latest single titled New York Featuring Music by the duo Tigerstyle and Lyrics by Bunty Bains,
Having previously worked with Tigerstyle and Bunty Bains on many projects like Ghaint Jeha Munda from the Album - Sakeeriyaan, Sakeeriyaan Title Song Feat Rahat Fateh Ali Khan from the Album - Sakeeriyaan,
RivaSoul feat. Ishmeet Narula & Tigerstyle - Under The Stars Music by Tigerstyle in 2016
Last release was Red Baraat in 2017 composed by Ishmeet Narula on Label Yellow Music.
Ishmeet Narula has always been open to adapt various sounds and experiment different music in her songs. New York is another release on the line waiting to surprise her fans after a long time set to release on Label Bran B Music Produced by Bunty Bains. The release date has not been announced yet.